These days it's all about looking snatched! You can blame Kim K. but the contour craze has been trending for the last few years and does not appear to be dying down. If you're looking to learn how to achieve a more defined and sculpted face, try incorporating the below simple contour products into your glam routine. We've broken down some of today's most effective and efficient contour systems with our DIY Pro Tips to help you maximize impact.
---
The NYX Professional Wonder Stick is a dual-ended applicator stick with a highlight shade on one end and the contour shade on the other. I mean, what more can you ask for? This formula is creamy and the product is in a round mold which makes placement control and blending really easy. There are 6 different shade choices available for sale at an affordable price of $9!
---
The Wet N Wild Megaglo Makeup Stick is another creamy, super bendable formula, perfect for the quick contour. All it takes is a quick slide, blend, and your done! Besides promising a flawless finish, it is also cruelty free. DIY PRO Tip: Instead of gliding the product on my face, I like to take my stick and work some product onto my Real Techniques Expert Face Brush. When I have the desired amount on my brush, I then start to buff the remaining product into the areas I want contoured. This product is a steal at a retail price of $5!
---
Don't have the right tools to contour? Or just running late and want to give yourself a bronzy glow on the go? Then the trèStiQue Color & Contour Bronzer Stick is perfect for you! This contour/bronzer stick already comes with a compact brush for blending. Perfect for travel, the magnetic cap ensures your color contour stick does not get damaged in your bag. Everything you need in one item at $28 a pop.
---
Calling all clean beauty lovers! The Perfector Face Palette by Cover FX is a powder formula that prides itself for being vegan, cruelty and gluten free. For $45 bucks all of your necessities are included: contour, highlighter, brightener, blush and finishing powder. Beautiful on all skin tones. Ideal for combination and oily skin.
---
Get contouring with plenty of FENTY! The FENTY BEAUTY by Rihanna Match Stix Trio is the survival kit you never knew you needed. This ultimate package is priced for $54 and includes a concealer shade, contour shade, and a shimmer shade made for highlighting. With the matte and shimmer finishes that these stunners produce, it will leave your skin looking defined and glistening. This is another cruelty free brand, and there are 4 different shade ranges for each trio. The video tutorial below will break it down for you.
---
Who is ready for another Dynamic Duo? The Filmstar Bronze & Glow Contour Duo by Charlotte Tilbury is a gorgeous combination of a sculpting and highlighting powder. Just like the beautiful rose gold packaging, the pressed powders are filled with gold and pearl pigments to give your skin that amazing candlelit glow. Retailing for $68 you wont regret adding this to your everyday essentials.
---
Thought magic wands were only real in Hogwarts? This contour wand will have you feeling like a wizard! Another Charlotte Tilbury product for the win. The Hollywood Contour Wand is a satin finish cream contour formula with a sponge applicator. Retailing for $38 in comparison to The Filmstar Bronze & Glow Contour Duo described above, this offers a creamy, satin finish. Whether using cream, powder or stick products, it is all about preference and what works best with your skin and lifestyle!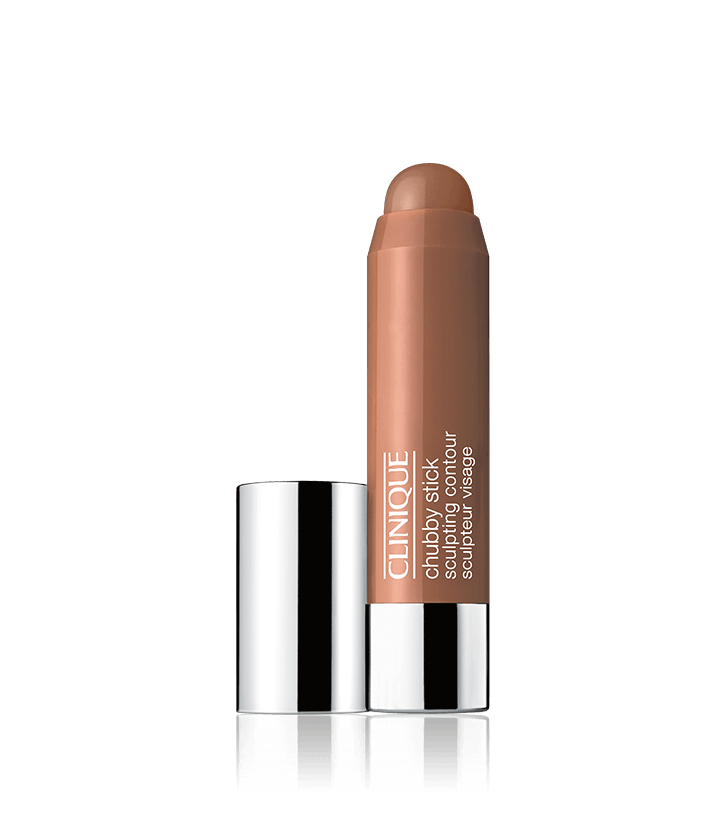 ---
One of my personal favorite skin care brands, Clinique presents the Chubby Stick Sculpting Contour. Clinique's "Clean Philosophy" assures that no parabens, phthalates, and fragrance are used in their products. With the chubby stick's unique size it makes it so easy to place the contour where desired. This product retails for $24 and is available in one shade.
---
Last but not least, I bring to you the holy grail, Contour Cream Kit by Anastasia Beverly Hills. Mostly known for their superb eyebrow products, but the Anastasia contour kits are just as amazing. This palette has 3 different contour shades and 3 different highlighting shades. For the price of $40 and different colorations to match and mix to achieve the perfect color, this is a great addition to add to an artists kit. But wait, there's more! If cream contouring isn't for you, the brand also has a powder contour kit! The powder Contour Kit by Anastasia Beverly Hills is the priced the same and also has various shades to choose for a flawless color match. The obvious difference between the two palettes is that one is powder, and one is cream. The other is that unlike the powder contour palette where you can purchase an individual shade if you run out, the cream contour palette does offer refills anywhere.
---
So I know some of you may be thinking, how do I actually contour? There are hundreds of video tutorials that can serve as a guide but just like anything else, you have to figure out your own way through trial and error. One of the first steps is defining your face shape and then figuring our which features you want to enhance. DIY PRO Tip: When contouring, whether it is with powder or cream, I like to apply the contour shade first and then add my highlight shades. I have found this way makes it easier to correct any over-contouring with your concealer or brightener. Also PSA: not everyones face needs to be so heavily contoured! Remember queens, contouring/defining is meant to make features look more defined or even smaller. If you have a tiny forehead, there is no need to cover 85% of your forehead in bronzer/contour.
After learning about the art of contouring, which tools are you going to try first? Sound off below!
---
Written by: Krystal Cruz